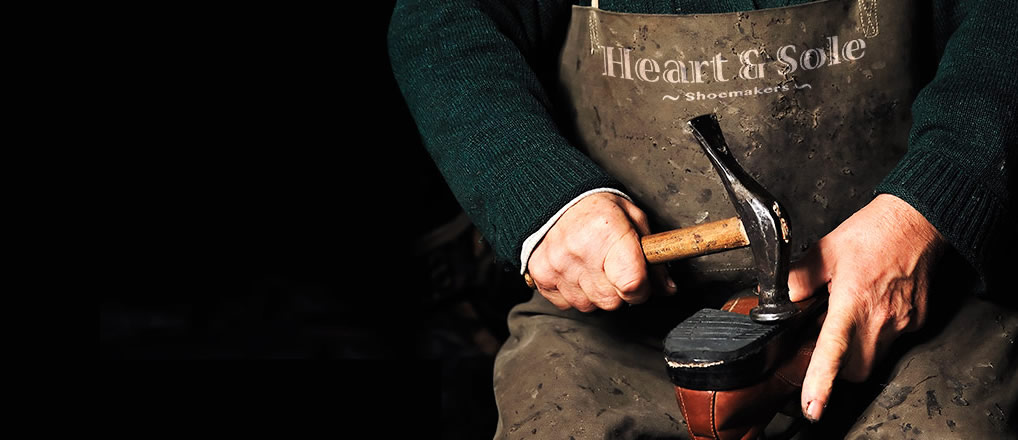 What is
Auto-enrolment?
Auto-enrolment relates to a government backed initiative that ensures all business within the UK provide their staff with a pension scheme, unless they opt out.
We want to make sure you're fully up to speed on what you need to know about Auto-enrolment, so have a look at our guides below.
We are offering a comprehensive ebook that covers everything you need to know about Auto-enrolment
Simply enter your email address to download the ebook:
How much time do you have now?
We have different guides to fit your needs. Just choose the option that applies below
Top 5 things you need to know about Auto-enrolment
1. Okay, I've heard of it, but what is Auto-enrolment?
What might sound more familiar to you is the term 'Workplace Pensions' and the celebrity themed TV ads where 'Dragons' and 'Apprentice' winners proclaim "I'm in".
Auto-enrolment refers to each business in the UK providing their staff with pension schemes.
How your workforce joins the pension scheme is dependent on meeting particular criteria. You can find out more about worker eligibility here.
In 2018, the initial staging of the Auto-enrolment process will be completed and all organisations will have met the legal duty to provide a pension for their staff.
2. Why is this happening?
Many of us will spend up to 20 years or more in retirement, and there is a real danger that those of working age at present are not saving enough to live on when they're older.
Therefore, the government has intervened to ensure that all workers between the age of 22 and State Pension Age (SPA) are being 'Auto-enrolled' into a scheme that allows them to contribute towards their pension immediately.
3. Will all of my employees benefit from workplace pensions?
No, not all of them.
Employees do reserve the right to 'opt out' of the enrolment, as some may have their own pensions and don't want to contribute towards both.
In these cases, it's important to note that your workers can opt back in to the scheme if they want, subject to the pension scheme rules.
4. So, what do I have to do to start this process?
The first thing you need to do is find out when you need to start putting your employees into an automatic enrolment program and begin contributing to their pension. This starting point is what is called a 'Staging date'.
You can find out the date for your business by visiting The Pensions Regulator.
The next step will be to work backwards from this date to the present and create a plan that allows you to hit your staging date.
5. What's the minimum contribution that I'll need to make to my employees pension?
From 6 April 2018 to 5 April 2019, the minimum total contribution to a pension will be 5%, with you, the business owner paying 2%, with the remaining 3% coming from the employee and tax relief.
From 6 April 2019, the minimum total contribution will rise to 8%, with your payment increasing to 3%.
"What's a staging date?" and other Auto-enrolment questions answered.
If you're anything like us, you're probably overwhelmed with the sheer amount of different terms that are associated with Auto-enrolment, or workplace pensions. With staging dates, worker eligibility, minimum contributions and so on, it's very easy to lose track of exactly what to do.
With that in mind, we've created a set of questions that should give you clarity when trying to tackle auto enrolment in your business.
&nbsp
I've read about three different definitions about what Auto-enrolment is, and I'm still none the wiser. What is it?
Simply put, Auto-enrolment refers to all UK businesses being required by law to provide workplace pensions to their employees.
This scheme has been in place for three years and started with larger businesses, but now it's the turn of small to medium enterprises to implement new workplace pensions leglislation.
Our workforce is getting older and the government face a pension deficit as a lot of us are not putting enough money into our personal pensions.
Therefore, the government have taken the step to make it mandatory for organisations to contribute towards employees' pensions.
Is it against the law if I ignore auto enrolment?
In a word, yes. All UK businesses will need to Auto-enrol their eligible staff into workplace pensions. Any company that doesn't will be subject to enforcement action from The Pensions Regulator which includes financial penalties.
Okay, so what do I need to do?
The first thing is to find out your staging date and work backwards from and formulate a plan to meet this Auto-enrolment deadline.
Hold on – what's a staging date?
A staging date is a day that has been assigned to your company as the time that you need to begin enrolling your staff into a workplace pension scheme. This can be postponed. You can get this date from The Pensions Regulator here. (You'll need to have your PAYE reference number ready):
So, are all of my staff entitled to a workplace pension?
No, not necessarily. Only staff who are between the ages of 22 to State Pension Age and earn over £10,000 per annum are eligible for Auto-enrolment.
Anyone who falls outside of this will need to 'opt in' or join into your pension scheme.
So I guess that after I get my staging date, I'm finished right? After all Auto-enrolment sounds like I don't have to do much…
It's only the beginning. The 'auto' in Auto-enrolment relates to your employees not having to do anything to be included into your pension scheme.
On the other hand, you need to assess your staff's age and salaries, choose a pension provider, manage your payroll and communicate changes to your workforce. You also need to complete your declaration of compliance with The Pensions Regulator
It sounds like a lot, and we won't lie to you, it is, but we've put together a 10 step guide on how you can stay ahead of the workplace pensions curve – you can download a copy by entering your email address at the top or bottom of this page.
* Intuit do not receive any commission from any pension provider.
Got a bit more time to find out about Auto-enrolment and Workplace Pensions?
&nbsp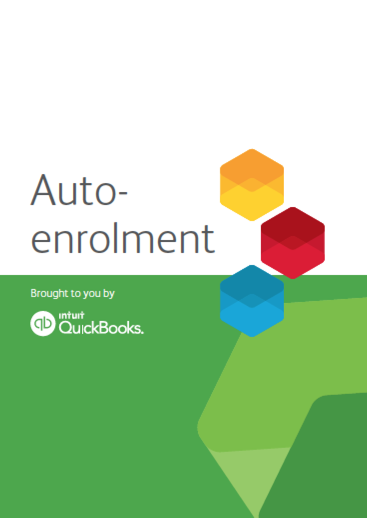 Great – find all of the information you need in order to keep your business compliant with our specially created e-book, brought to you by QuickBooks. Written for the small-to-medium business in mind, we've created, a practical, easy to use guide that cuts through all of the confusion around Auto-enrolment, and provides you with details on the impact the new legislation will have on your organisation.
&nbsp
By downloading our guide, you'll find details on:
&nbsp
What is Auto-enrolment?
Who is eligible for a workplace pension
How to create your own Auto-enrolment timeline
Top 5 things you need to know about workplace pensions
Our free Auto-enrolment ebook will help small-to-medium enterprises make sense of the Auto-enrolment journey.
Simply enter your email to download the ebook:
We are offering a comprehensive ebook that covers everything you need to know about Auto-enrolment
Simply enter your email address to download the ebook: